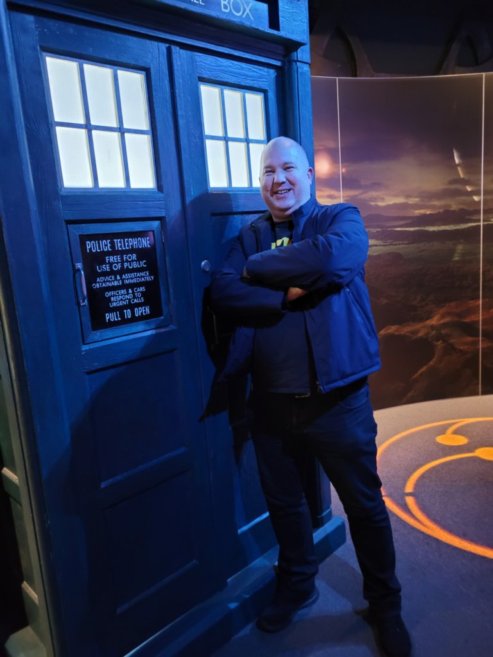 This is a small page with a few details about myself.
Name: Adrian Howard Jones
Place of residence: Leeds, West Yorkshire, UK.


Description

How can I describe myself in a single page? I am a post-graduate psychologist, with a strong interest in both science fiction , history and the love of good food. I am an academic by nature, with a hunger for knowledge that can never be satisfied. I am a bookworm, living in a home with my beautiful girlfriend Lorraine, whose dining room now closely resembles a small library and whose living room is best described as the local branch of Blockbuster.

My five greatest hobbies (in no particular order) are: science fiction, transportation, military, fine dining and ice hockey. My website may be about Star Trek, but this does not accurately reflect my enthusiasm for all science fiction, especially The War of the Worlds. My interests in H.M. Armed Forces and explorers have helped shape my own 'Interim Years' stories of Star Trek on this website. A much older interest I have is in railways and transport. I have been an active member of the preservation scene for many years - from Peak Rail in Buxton in 1987 to helping restore electric locomotive 81 002 with the AC Locomotive Group since I joined them. I joined the latter group in January 2005 when the took custody of unique Brush locomotive 89 001 Avocet. In 2006 the group successfully purchased her. I'm a huge ice hockey fan, my loyalty 100% to the Sheffield Steelers. You'll find me in Block 217 with my friends David, Angie, Matt and the others on most home games at the House of Steel: Motorola Arena, Sheffield.

These hobbies and interests (including my experiences with the RAF and Royal Navy), along with my interest in Cold War and Post Cold War history and current affairs, have helped shape my own Star Trek material and stories on this website. TV shows I like and movies such as The West Wing, Battlestar Galactica (2005) Dr Who and Stargate have also moulded my thoughts and methodologies for this website. Realism in science fiction - or verisimilitude - is what I like in these productions - and what I want in my own website and stories. Nothing is assumed, everything is questioned and every action has consequences.

Religion and politics? Never something to talk of, especially in a pub or between friends - so they say. on religion, I was brought up as Church of England, but in truth I never attended church beyond about the age of five. Being a man of a scientific education up to post-graduate level, having belief or faith in an unquestionable higher power never really sat well with me. Rhetorical answers such as 'because that's the way it is' were never satisfactory. By the time of my postgrad - when everything and anything was questioned - the situation became untenable. How can I rest easy with untestable statements? Today, I would describe myself as a man of science. I follow the scientific method, as laid down by Karl Popper, Thomas Kuhn and Imre Lakatos. I follow the examples of Darwin, Galileo, Copernicus and Dawkins, who all put theories forward regardless of the backlash - which included death threats - because they followed reason, not faith. My cathedrals are the schools, colleges, universities and other academic institutions of the world.

Politically, I am a liberal democrat. I am pro-european and all for the English, Welsh, Irish and Scottish peoples determining their own destinies. I hate political correctness - as a Yorkshireman by upbringing, I prefer people to speak their minds. I hate 'intelligent design theory' as it is a pseudo science - religion pretending (rather badly) that it is a scientific theory. You don't teach religion in a science class and vice versa. I am a firm believer in the value of H.M. Armed forces and feel they have consistantly been undervalued and underfunded for decades. They are always portrayed as merely war-makers, yet every disaster brings an RAF Hercules or Royal Navy frigate to the scene first. As HMS Chatham showed after the Indonesian Tsunami, Jack can fix anything. So can Tommy. And Biggles. I am a firm believer in Making Poverty History and still wear the white wrist band in 2007. Lastly, I would say I am pro-public transport, especially in the case of the railways. hopefully, in these carbon-footprint obsessive times, the railways will, once again, have a new golden age.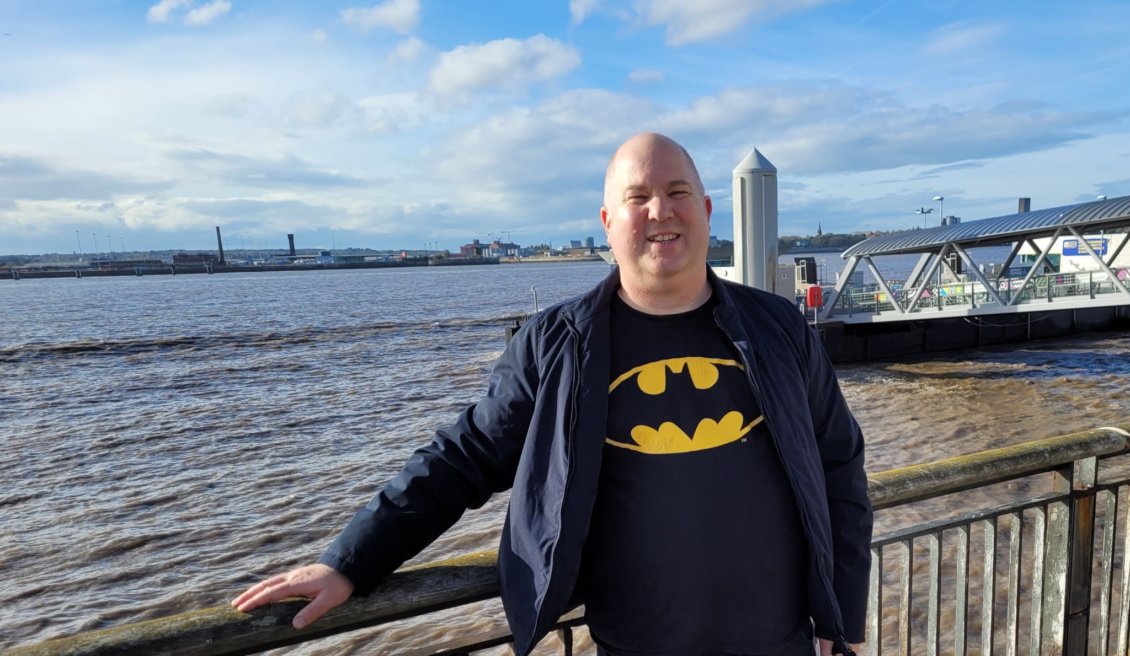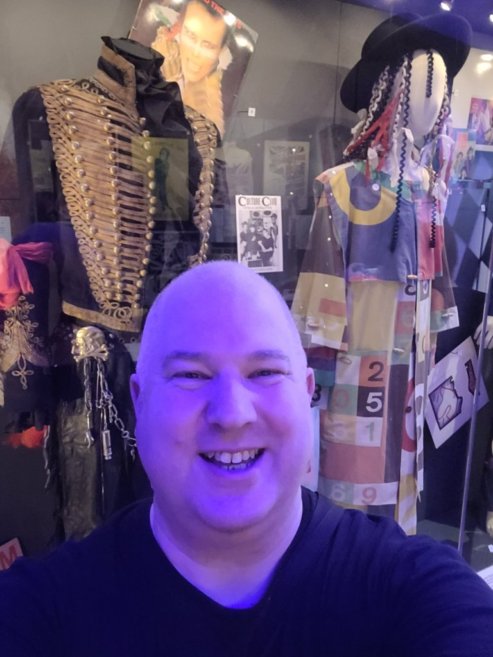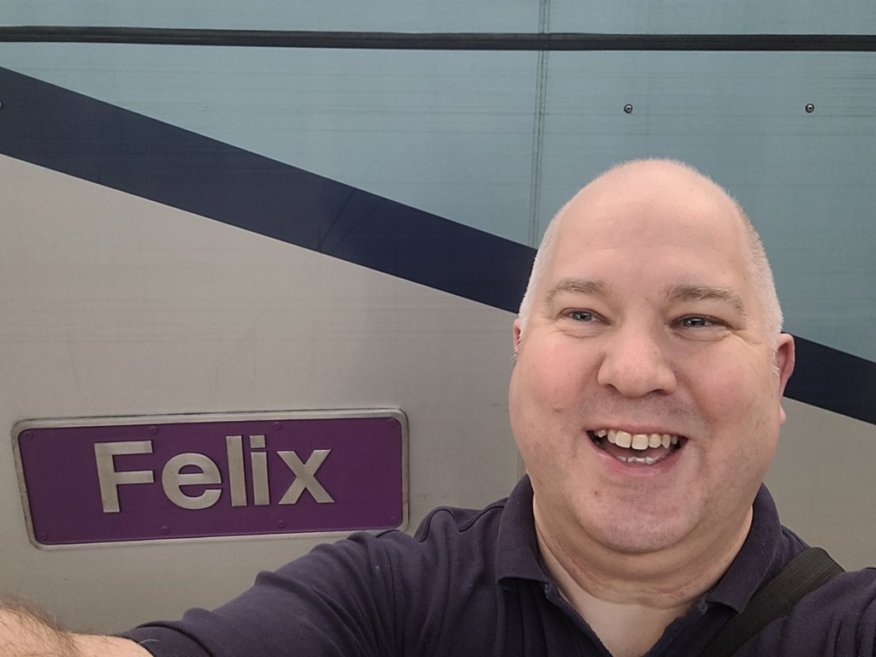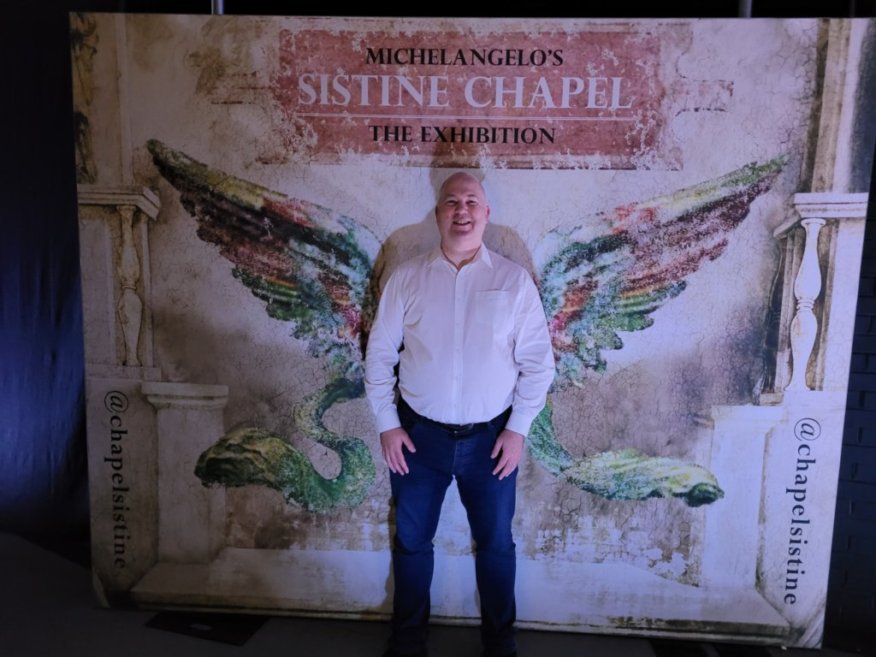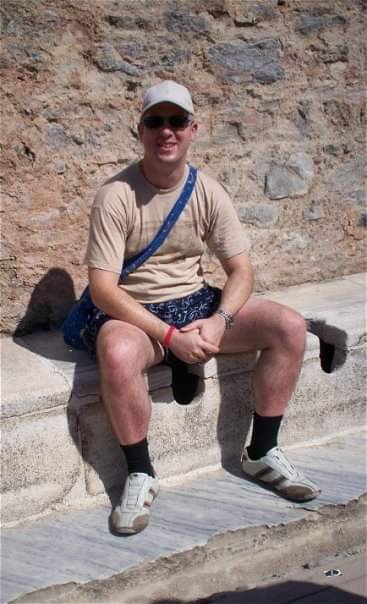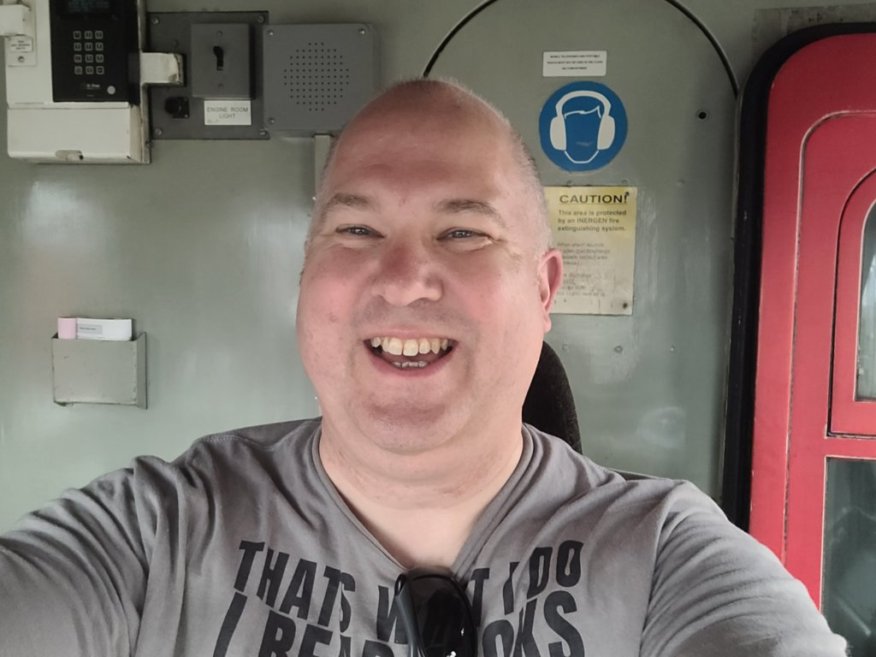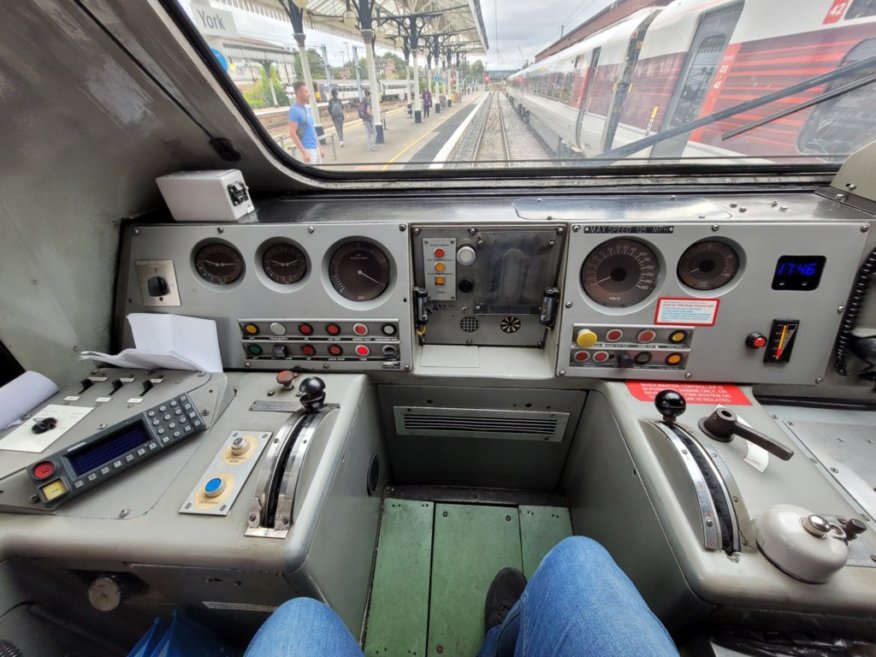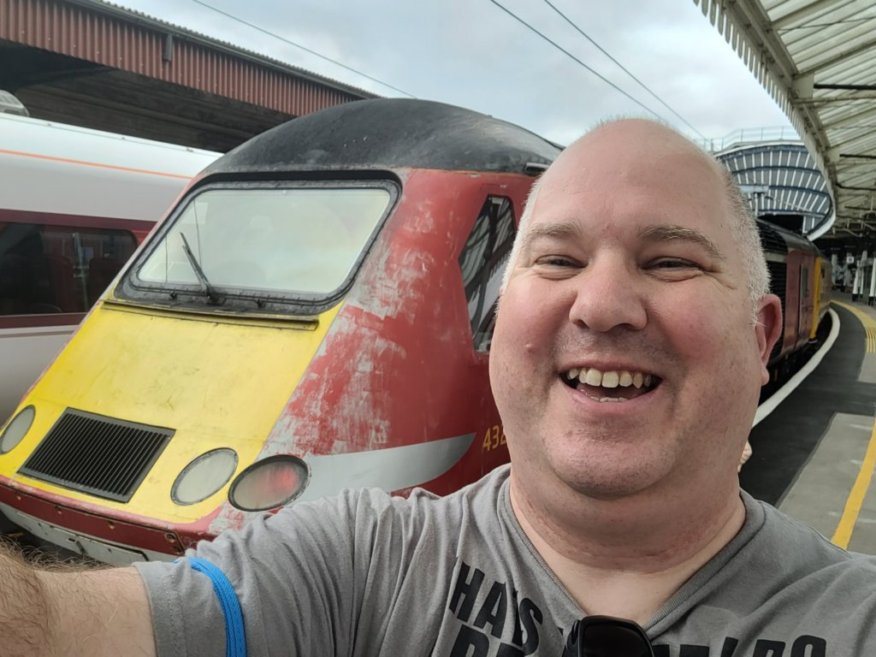 Current Club and Society Memberships:
A4 Locomotive Society - Life Member.
AC Loco group.
Sheffield Steelers Suppporters Club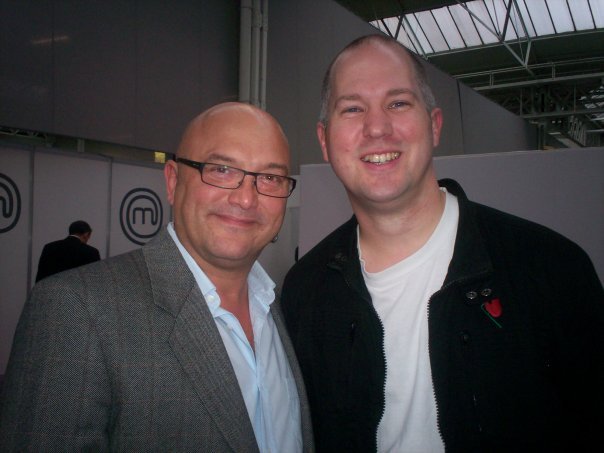 Heroes [living]: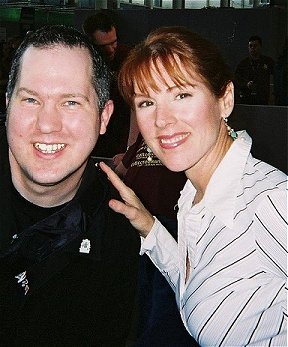 Sir Ranulph Fiennes. Polar and desert explorer - described by many as the most famous explorer in the world today - a very intelligent, modest, sharp-witted and determined man. Does what he does to be the first to do whatever it is and considers it just '..a 9 - 5 job'.

Dr. Robert D. Ballard. Oceanographist and Explorer. Ballard leapt to fame when in 1985 he discovered the resting place of the R.M.S. Titanic with the French IFREMER team assisting. Ballard went on to locate the Bismarck, study the Lost Ships of Guadalcanal, explore the Lusitania and study the Titanic's Hospital ship sister, Britannic. Ballard always has shown respect for the wrecks he has found and wants the sea to be a giant museum for us to explore the wrecks where they lay, as opposed to displaying pieces of them in a museum. Ballard is a legend in the oceanographic world, an explorer of epic proportions, yet a human with a soul whose work will ultimately benefit us all.



Sir David Attenborough. A naturalist who talks passionately and honestly about the living world around us. David has brought nature to the people of Britain, and the World, via the media of television and his books, for decades. In his 2000 BBC series, State of the Planet, he addressed passionately, bluntly and truthfully the state of biodiversity on Earth and showed the options ahead of us. May he continue to talk to us through his television series and books, and inspire a new generation of people as he has inspired me.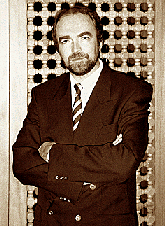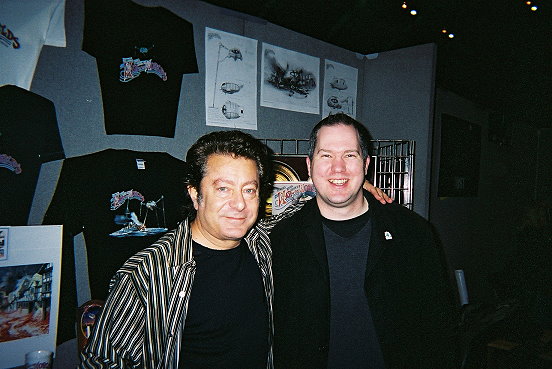 David Rohl. Archeologist, Egypytologist, Interdisciplinarian and Explorer. David is a man who is unafraid to speak out, to put forward his suggestions. David is one of the few academics who will stand up for what he believes in, even if it goes against what is already established. To date David Rohl has corrected the Eygyptian chronology, discovered the Biblical characters of the Old Testament in Egypt and used the works of Reginald Arthur Walker [1917 - 1989] to discover the legendary location of the Garden of Eden.

Heroes [deceased]:

Diana, Princess of Wales [1961 - 1997). A woman who showed compassion for the suffering, who paved the way publically for the promotion of AIDS awareness and the abolition of landmines. The fairytale princess who had her flaws, such as bulimia, but was able to overcome them. Not as perfect a woman as some would portray, but nevertheless a passionate, compassionate princess of the people: the Queen of Peoples Hearts.

Nelson Mandela. A man who always stood for freedom. A man of the people and the man who united a country. The prisoner who became president. Truly a legend.

Sir Ernest Shackleton. An example of leadership in extreme situations. Shackleton put the well-being of his team before the mission - aborting the Nimrod mission to the South Pole 97 miles short of the objective - saving the lives of his team. Scott's quest in 1912 showed the result of the other option. Shackleton's epic Endurance voyage secured his legend as he raced to save the lives of the men he had to leave behind after the ship sank. A true Edwardian legend and hero.

Herbert George Wells. Author, visionary and truly a man before his time. Wells foresaw many inventions decades before their invention. The War of the Worlds [1898], my favourite novel, lists many items that were yet to be used or invented, including chemical warfare and laser weapons.