Blue Duck Homepage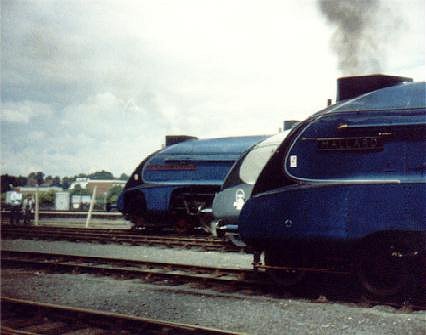 All photos are copyright to the Author, and may only be reused with appropriate acknowledgement.



These pages are dedicated to the greatest class of steam locomotive ever created in the World: Sir Nigel Gresley's A4 class. The Blue Duck to which these pages are dedicated is none other than the fastest steam locomotive in the World: London and North Eastern Railways locomotive 4468 - Mallard. I have been an admirer of the Blue Duck ever since I saw her for the first time (and believe me that was a couple of decades ago!).

I set myself the task of seeing her on the 50th anniversary of her record - that day being July 3rd 1988. August 1986 saw me riding behind Mallard from York to Scarborough and return, quite an experience with people standing on bridges, cars and garage roofs in order to see the famous duck. I never thought I'd surpass that...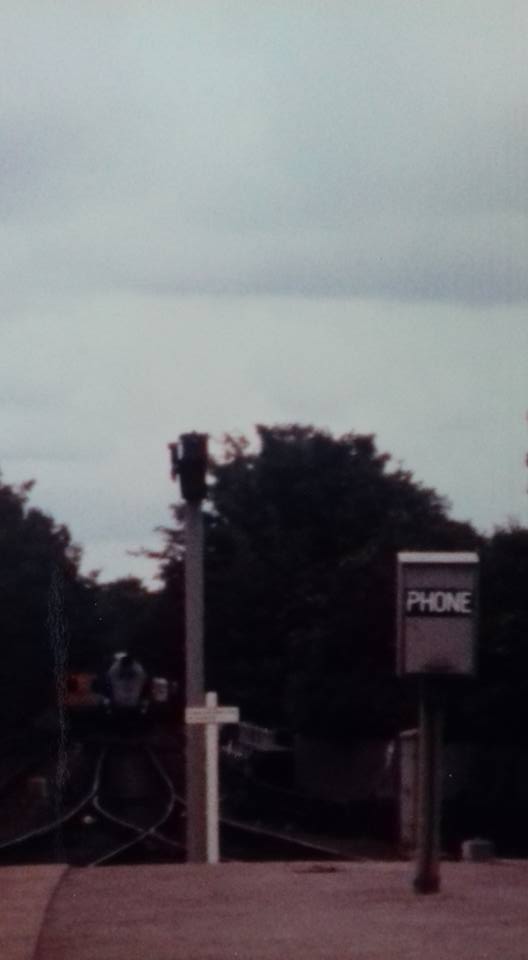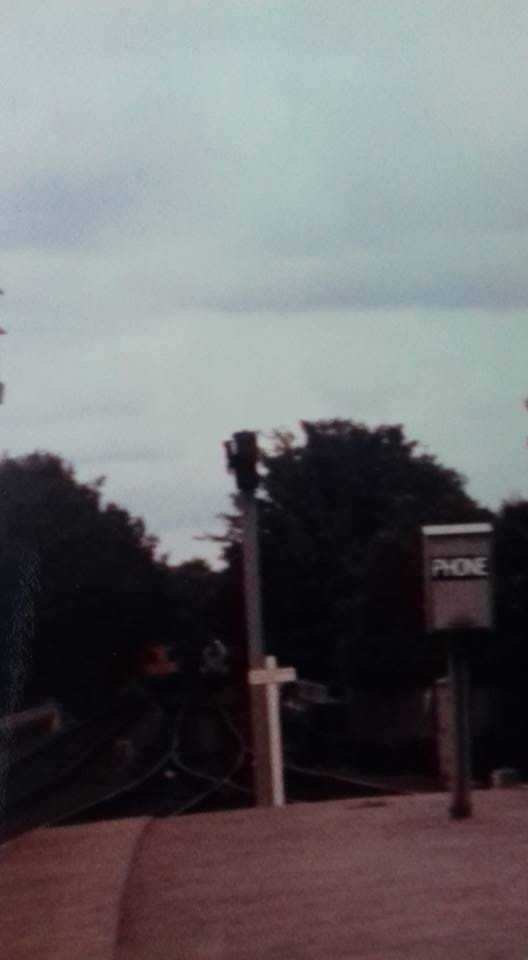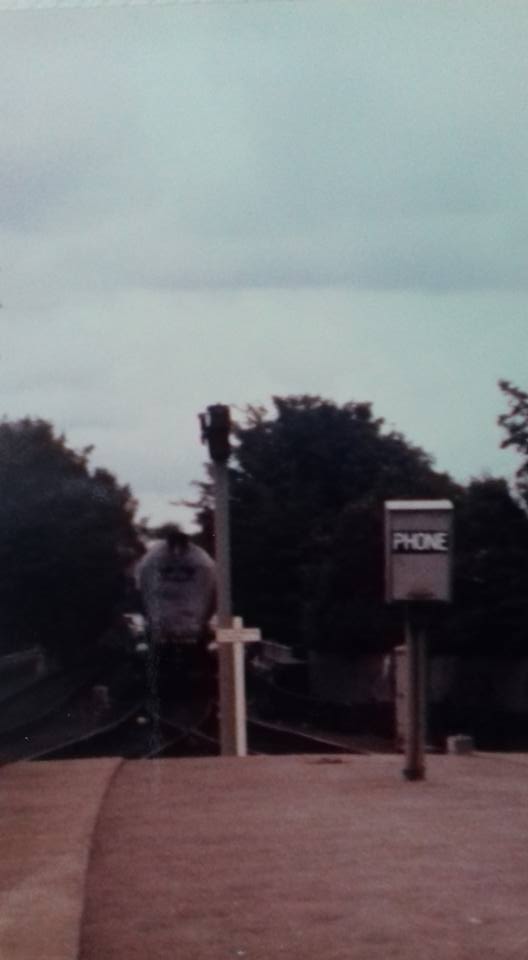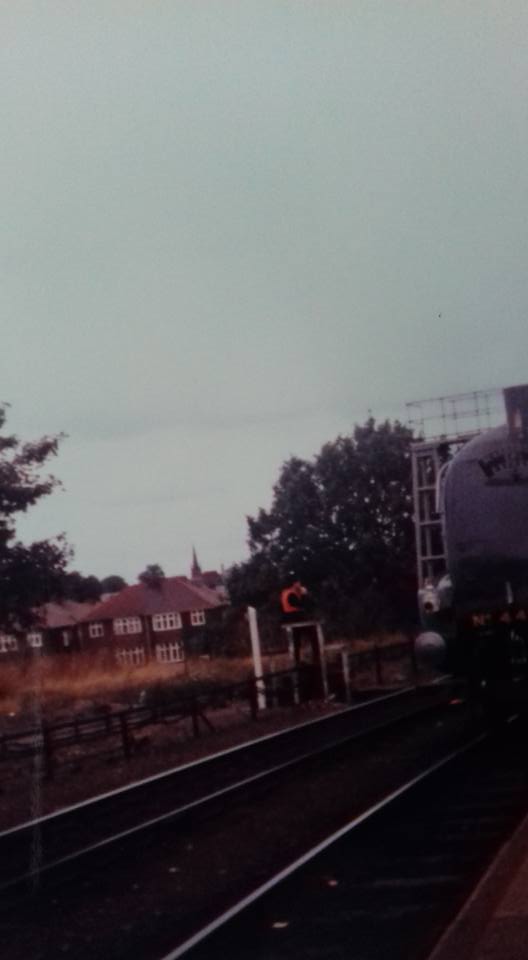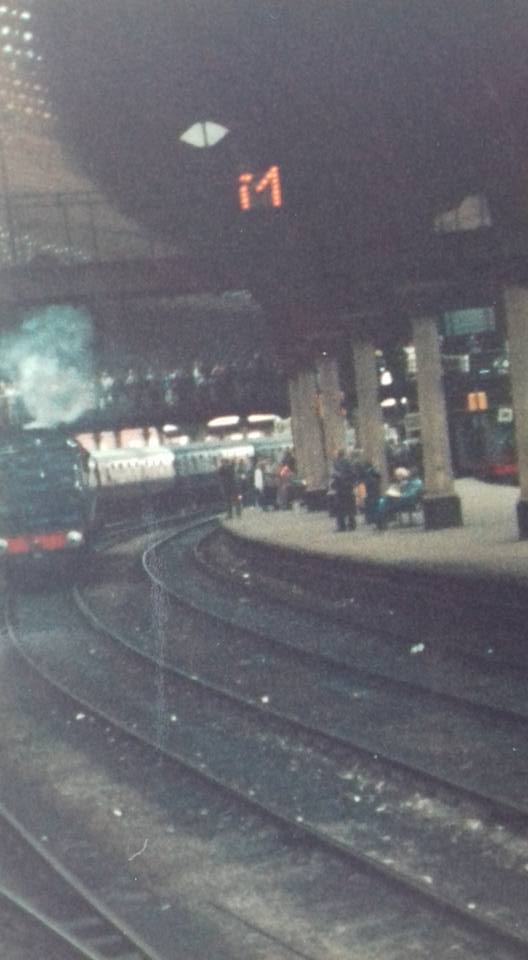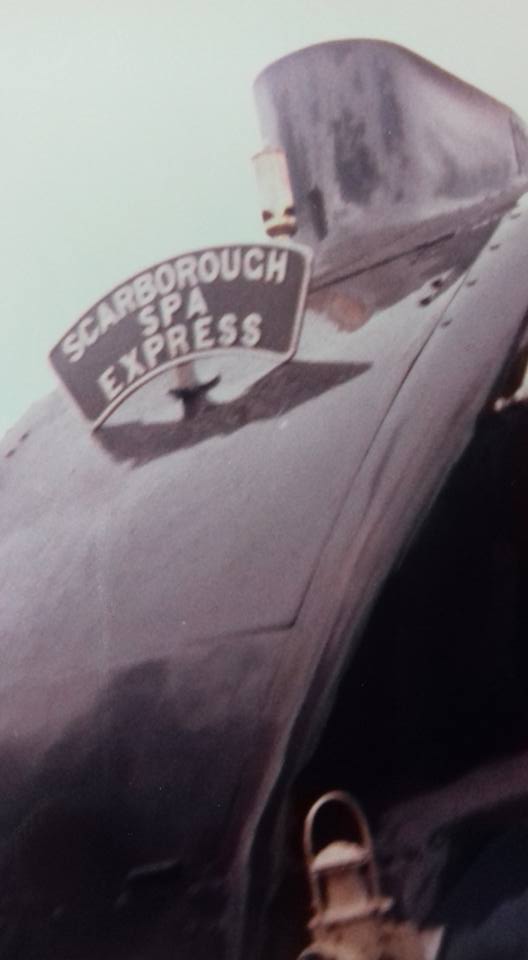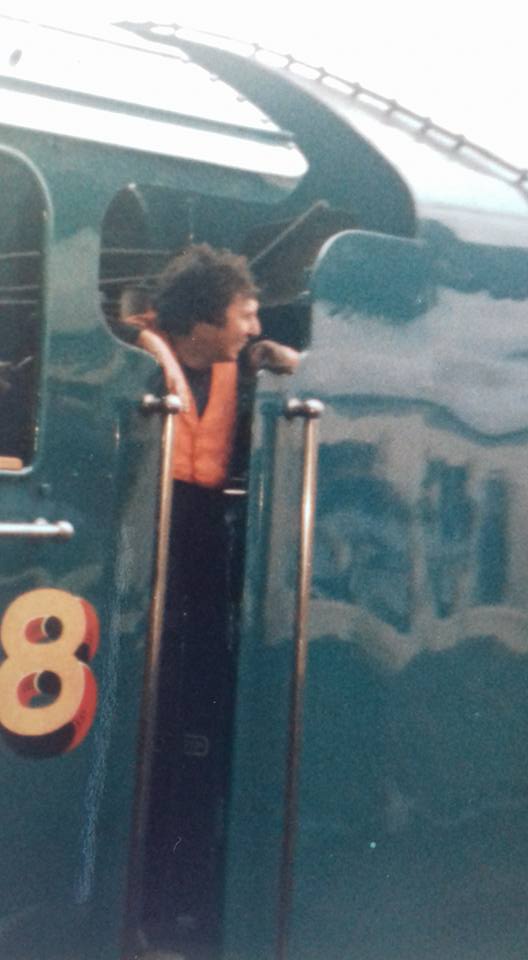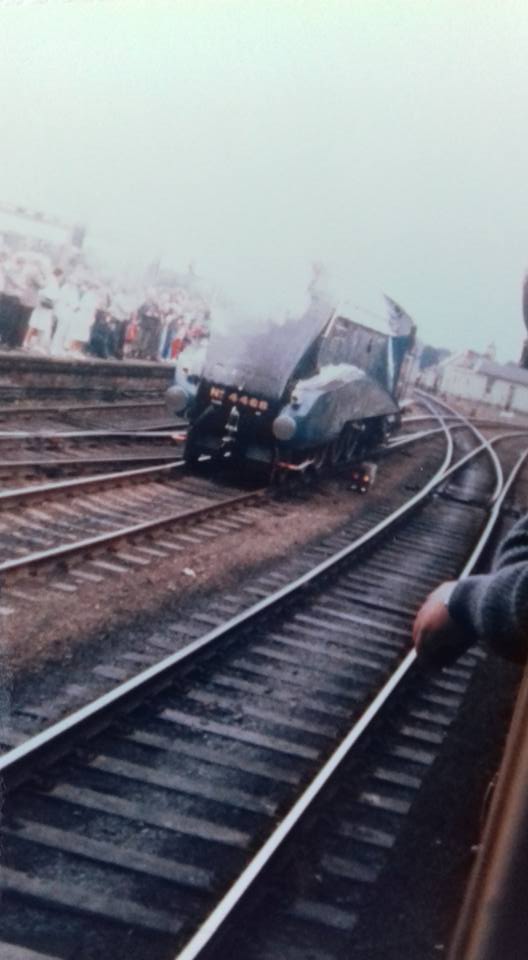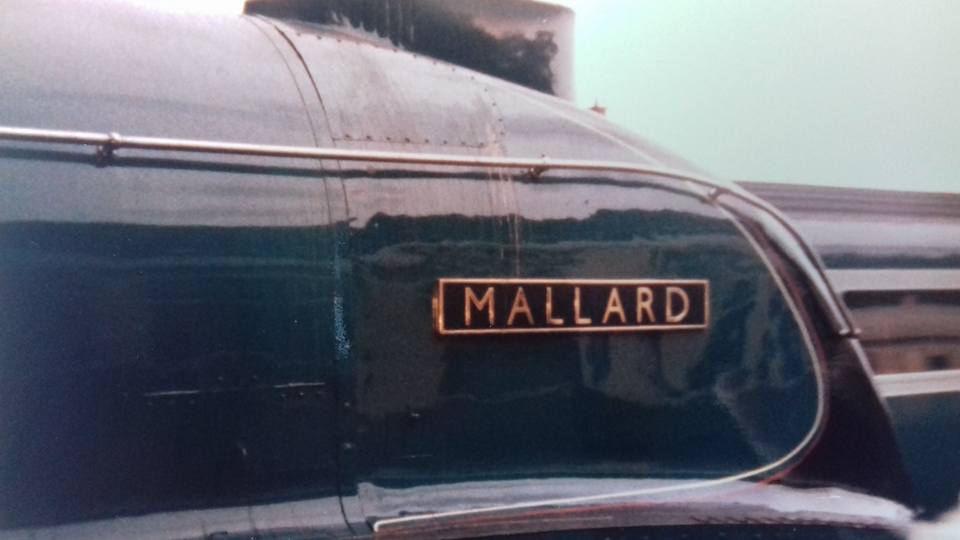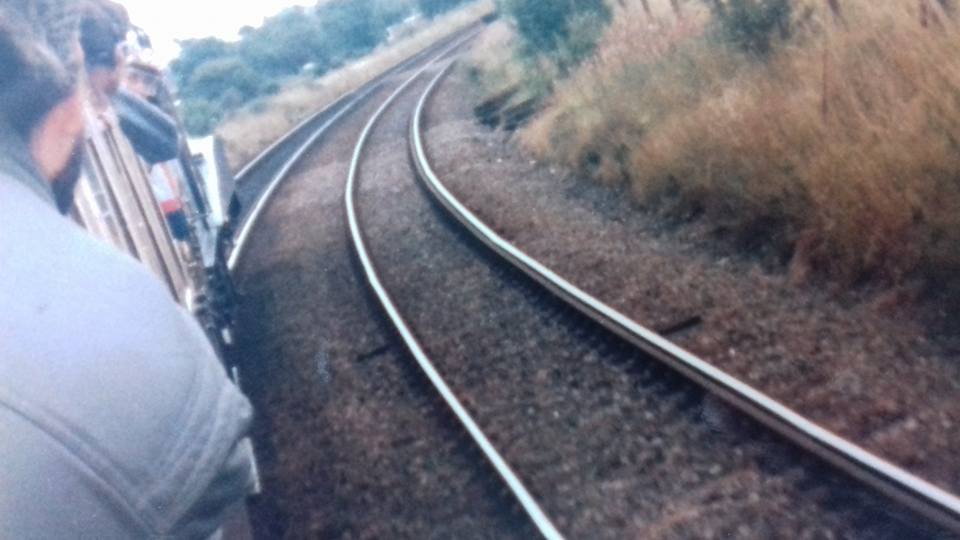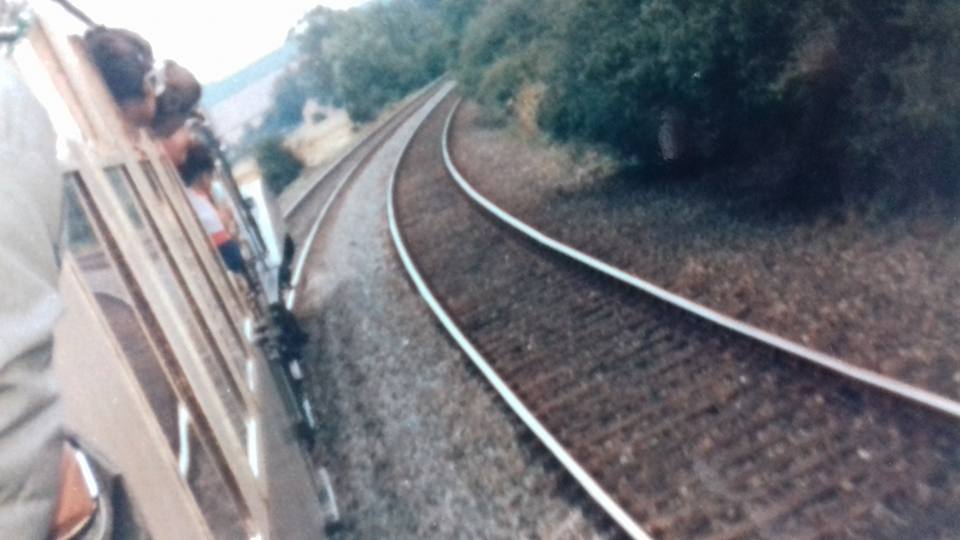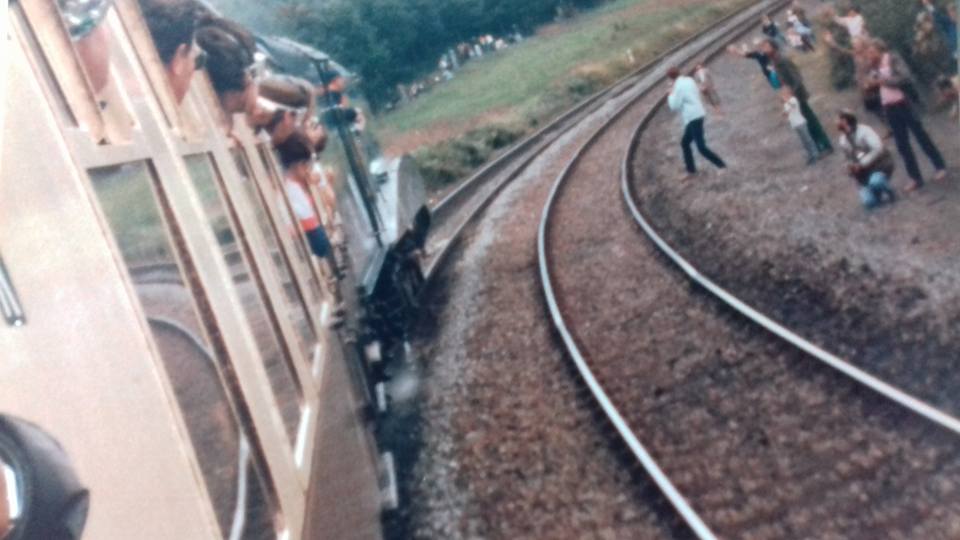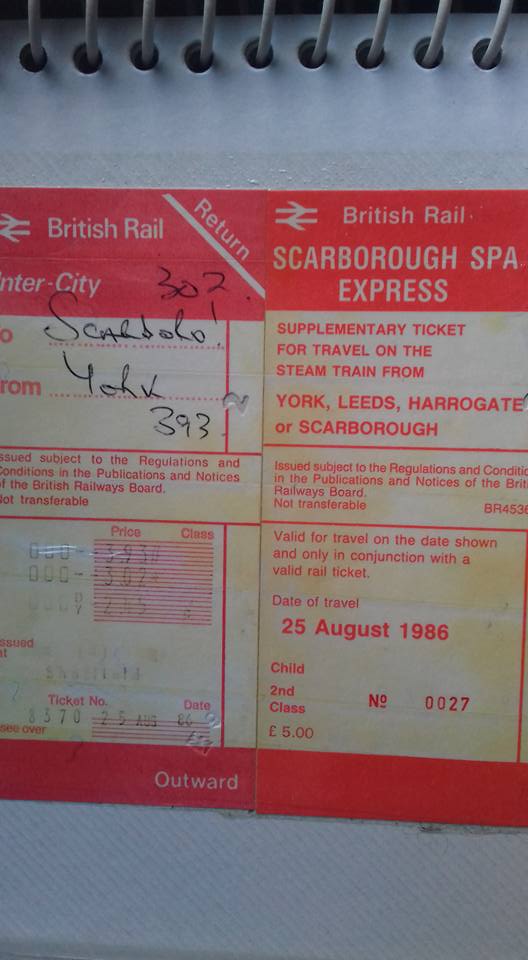 However, Fate was to deal me a generous hand.. Firstly I managed to achieve my goal of seeing Mallard on her anniversary. This involved a LOT of running around. having secured my place on Doncaster station, amongst the HUGE throng of people there. The prototype Class 89 electric locomotive brought in Mallard's train. Once Mallard had departed, amongst camera flashes and much cheering, I jumped on the first HST heading for York. As luck would have it, my HST pulled into York at the precise same time as Mallard, enabling me to photograph her departing Doncaster AND arriving at York. Once at York she transferred to the NRM (yet MORE running for me) where the now-famous "Three A4s" shots were taken: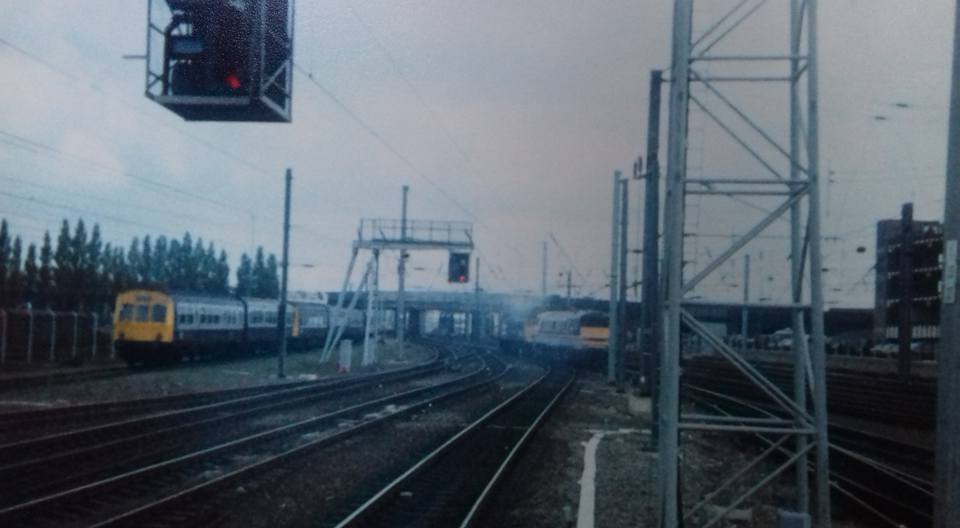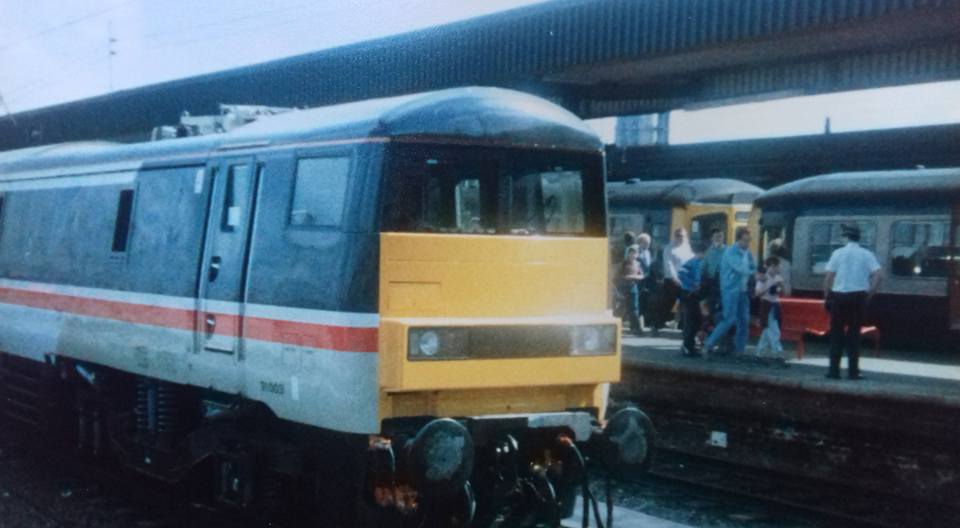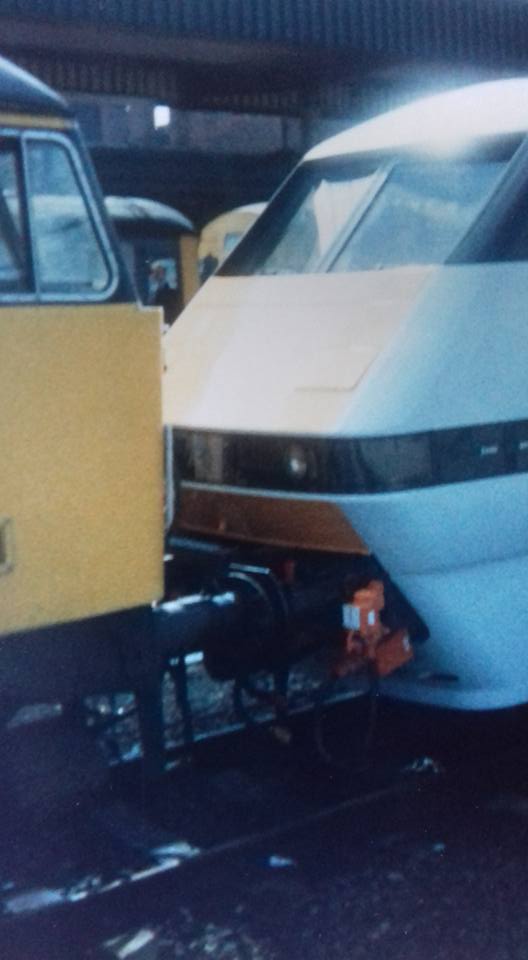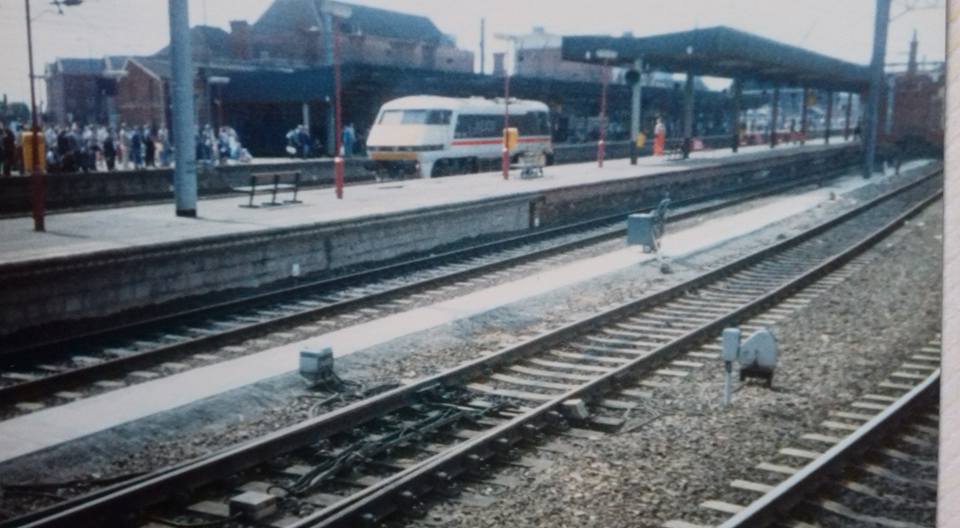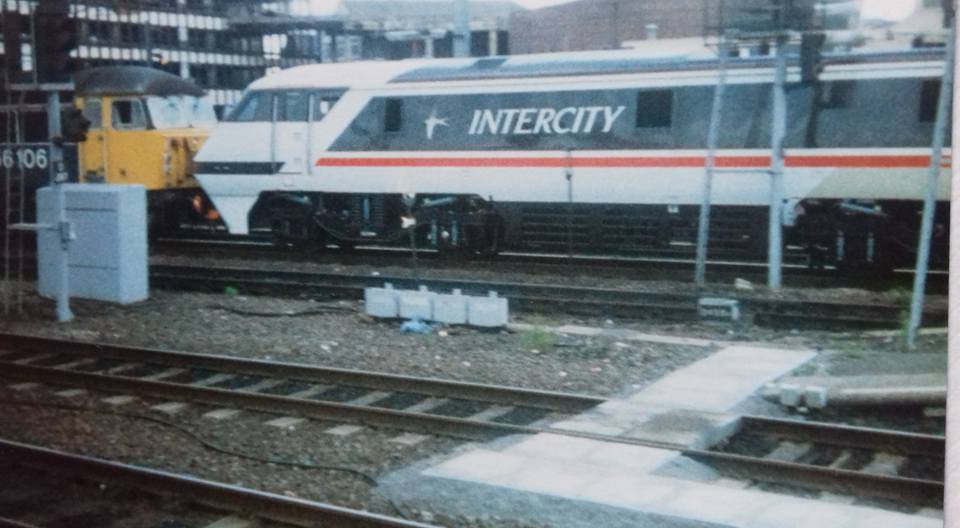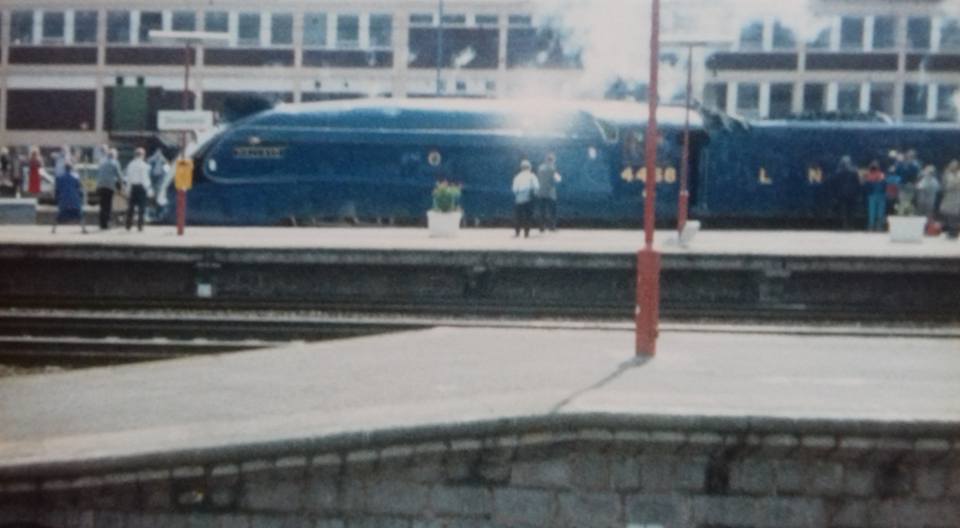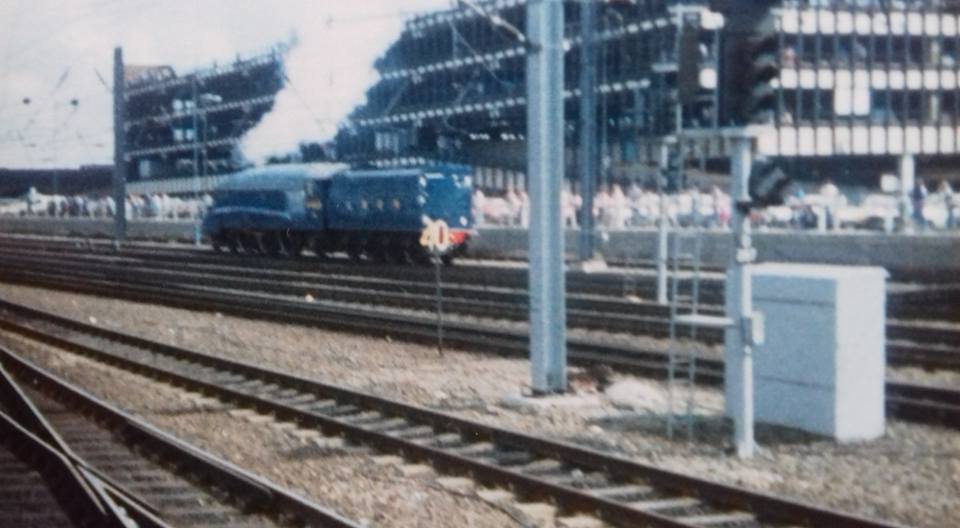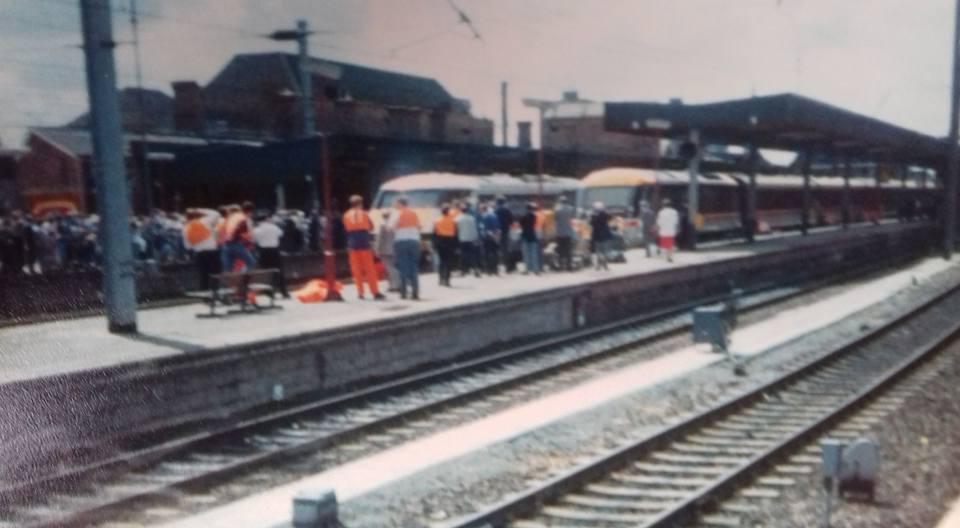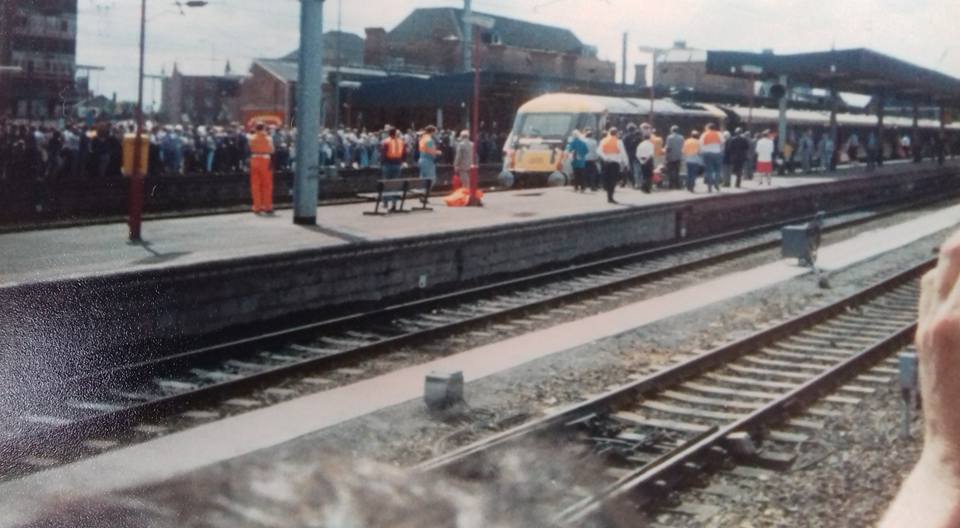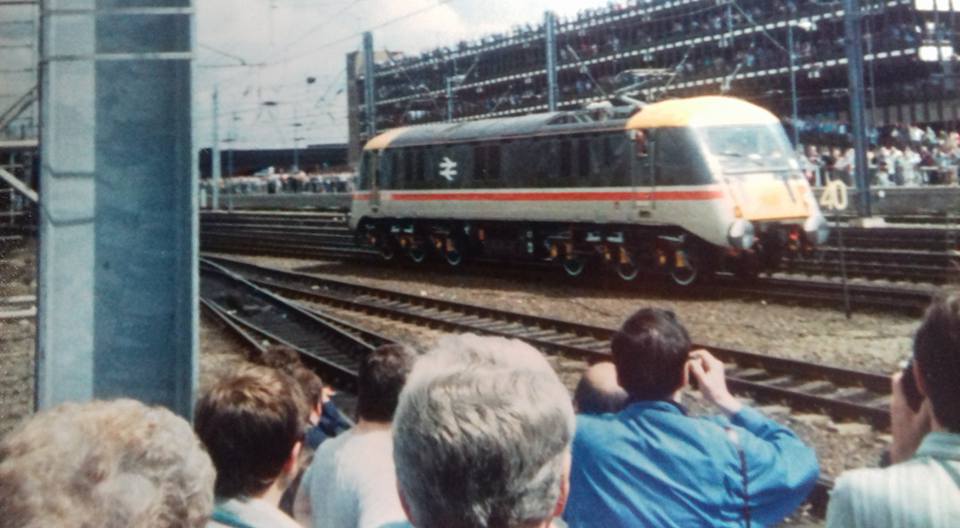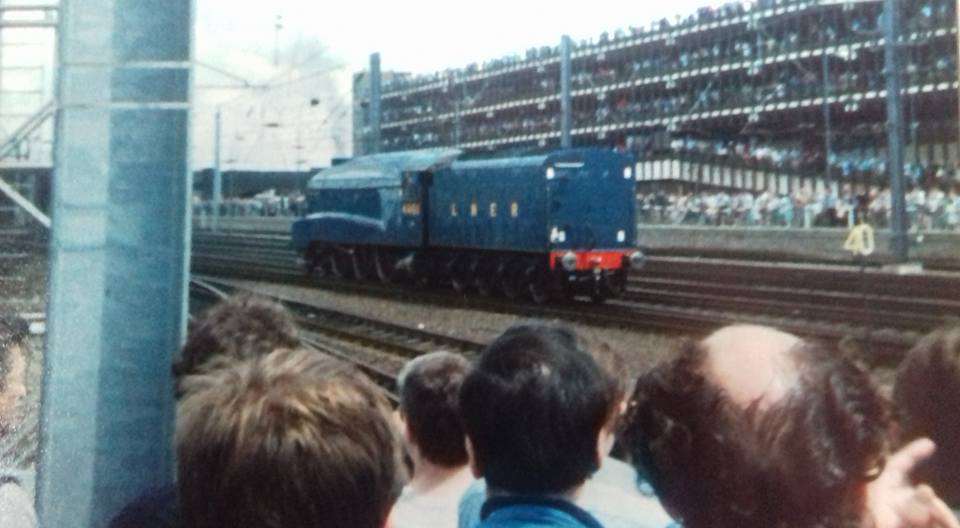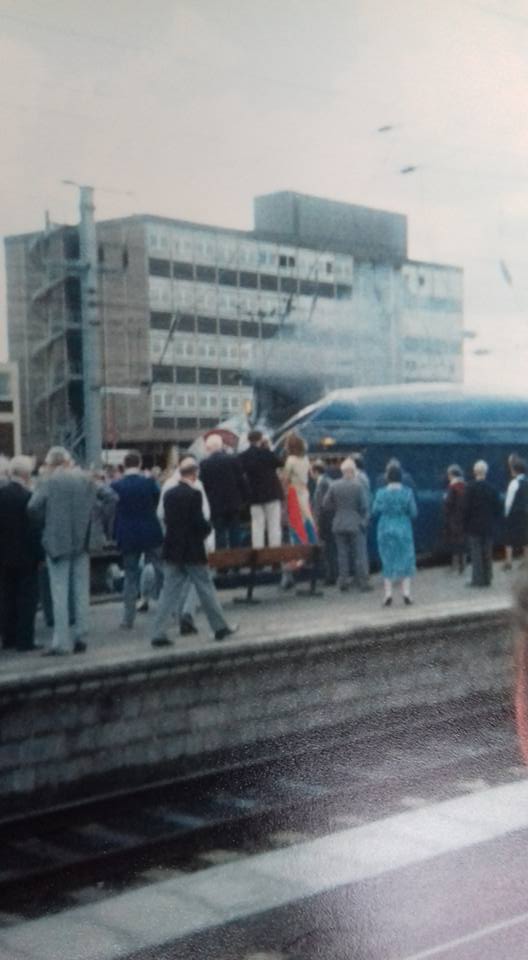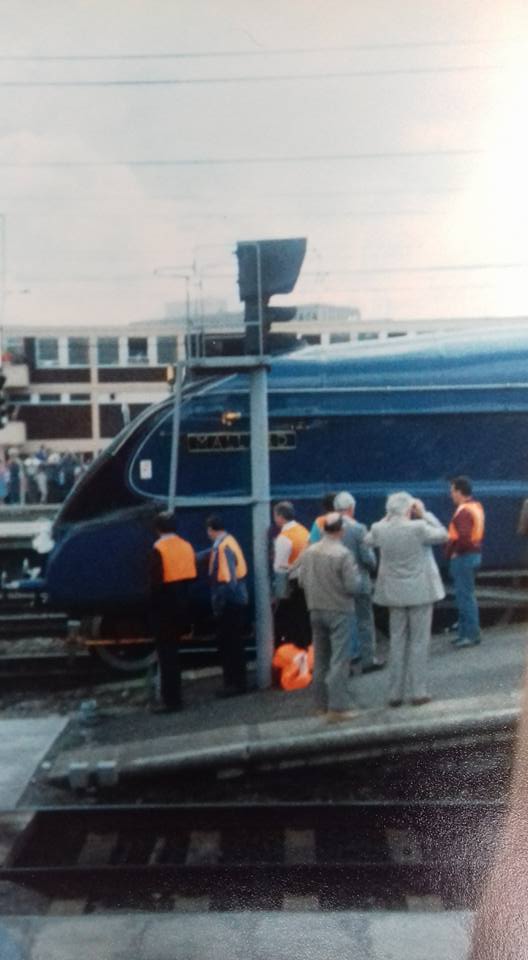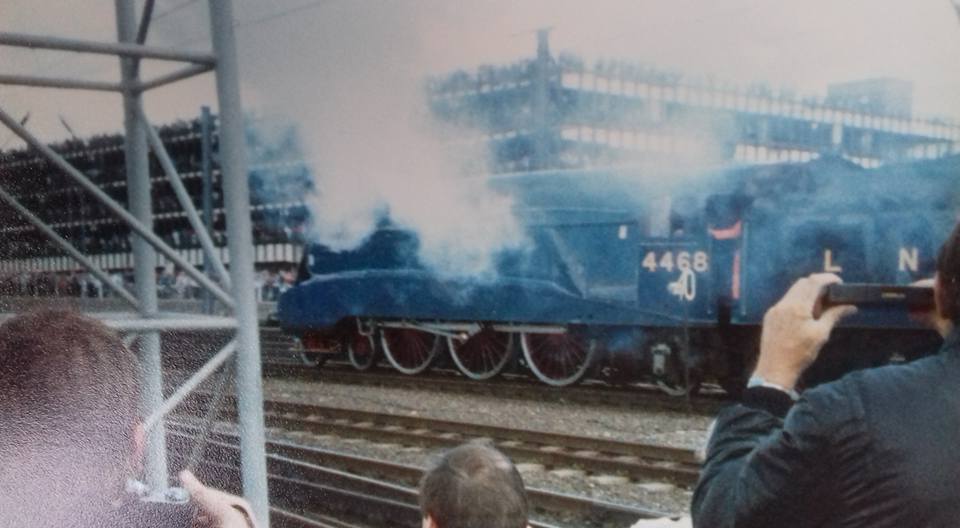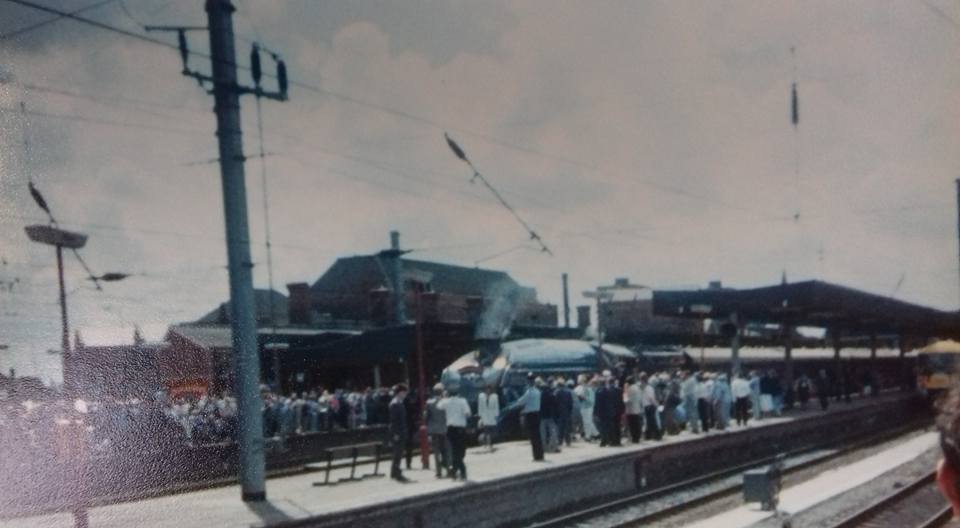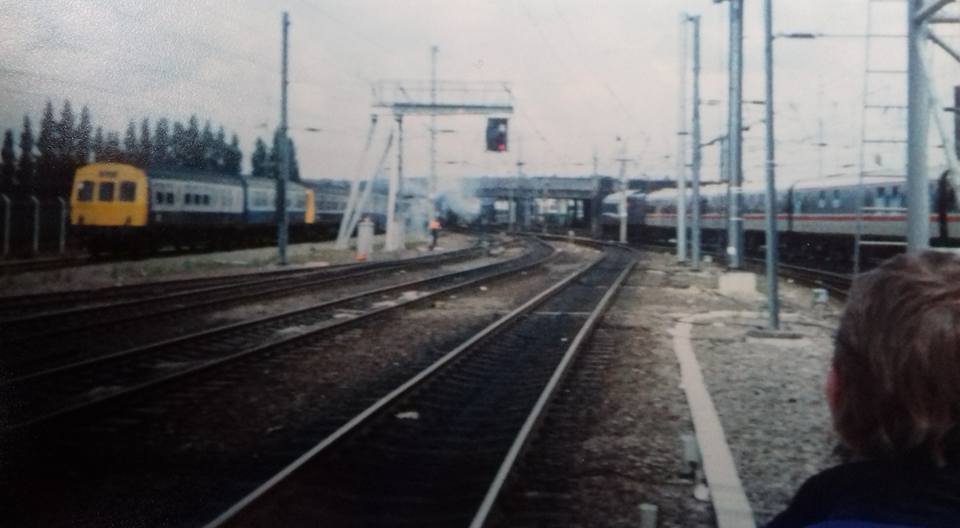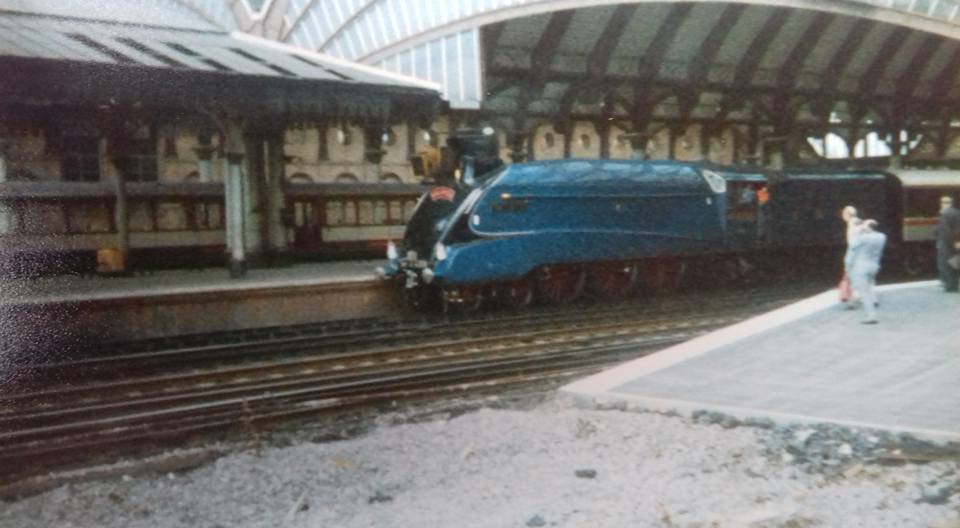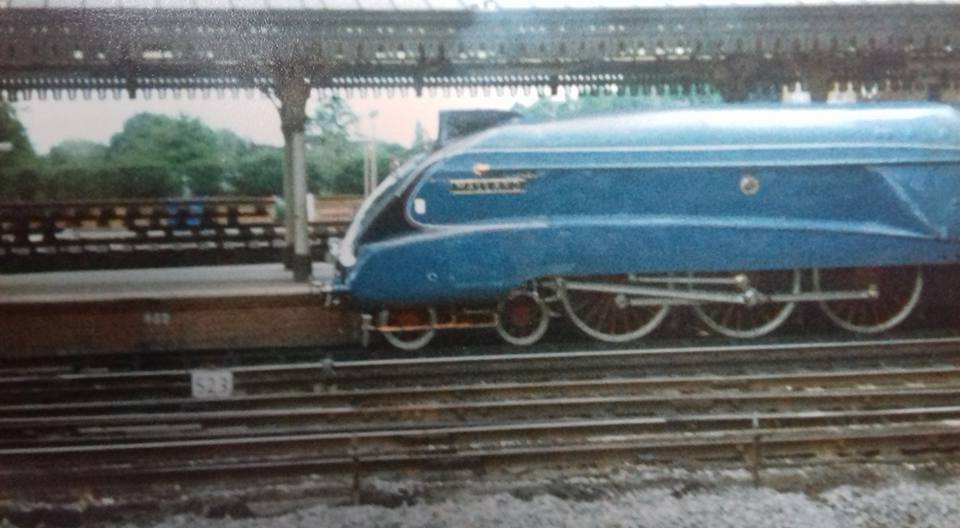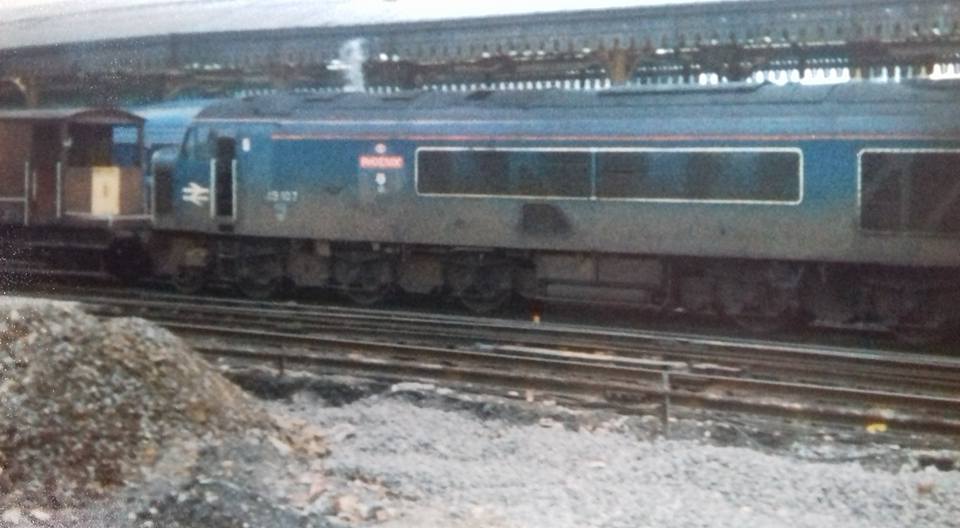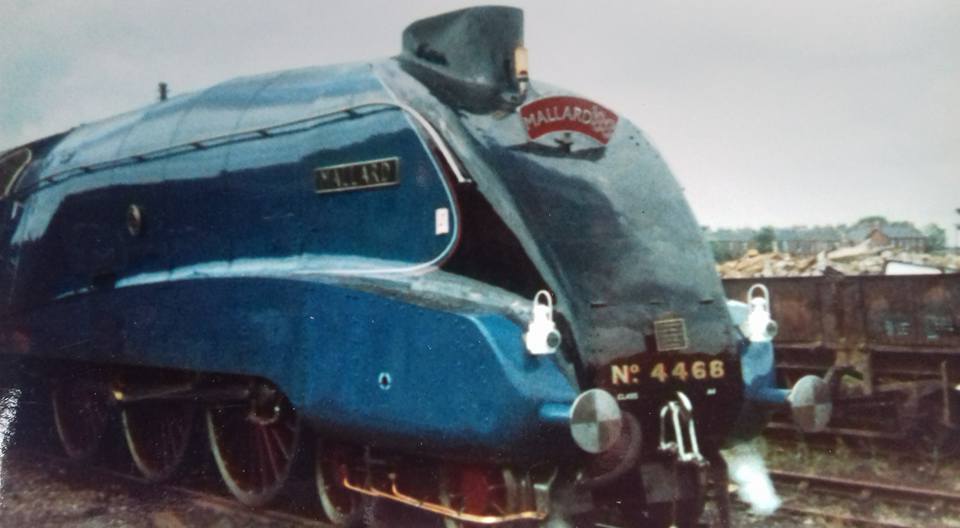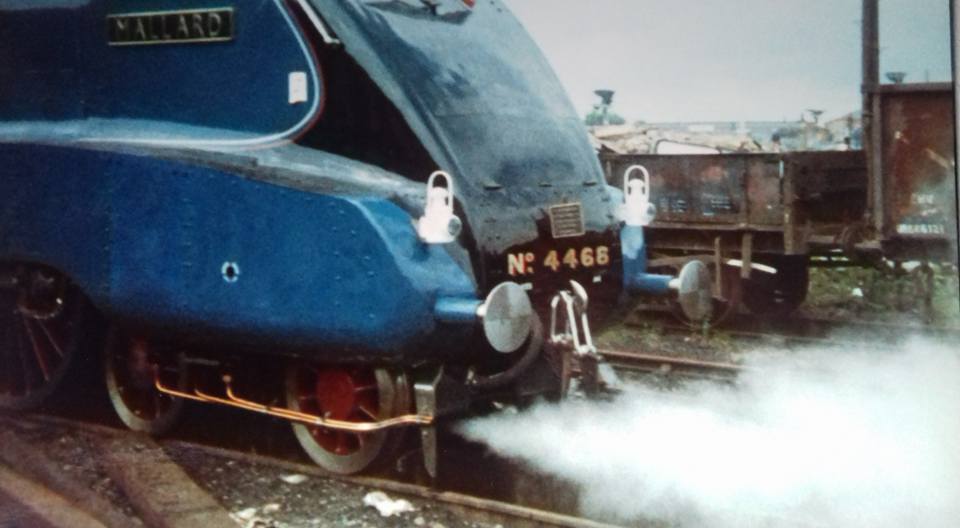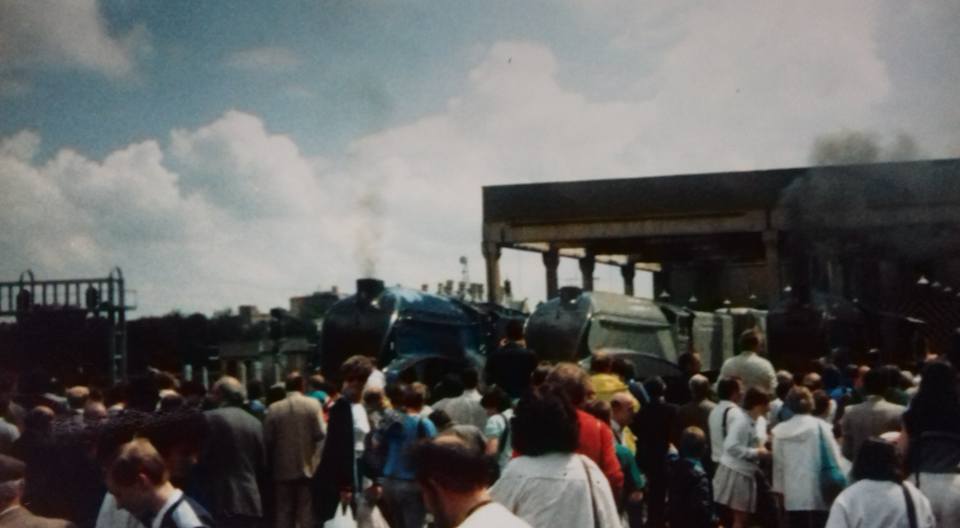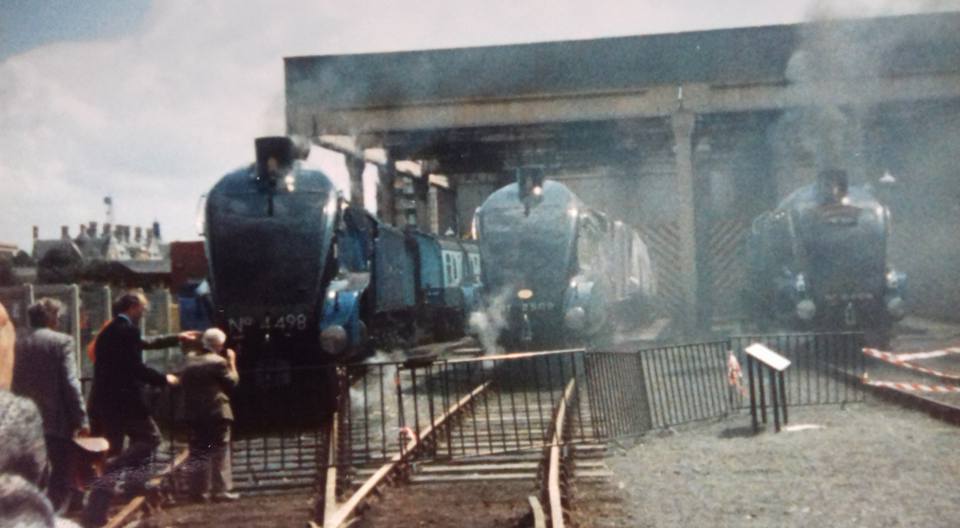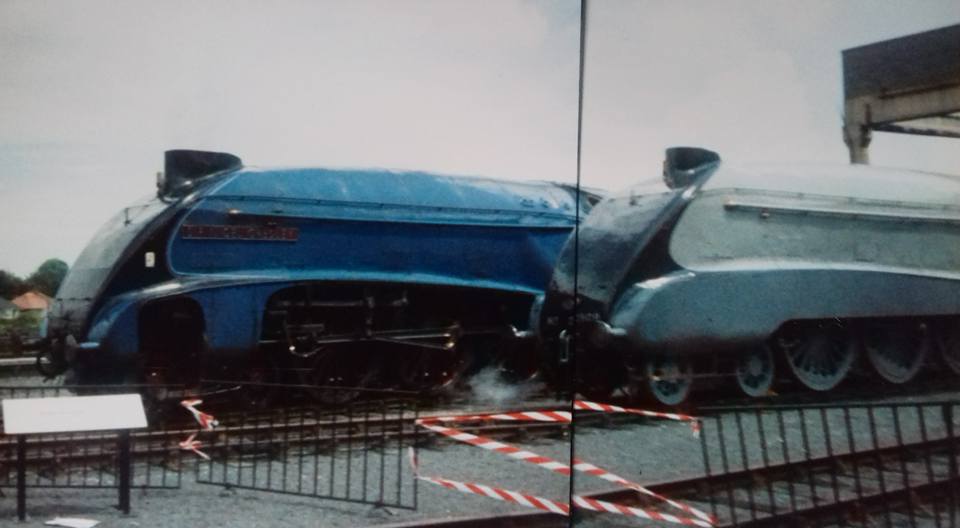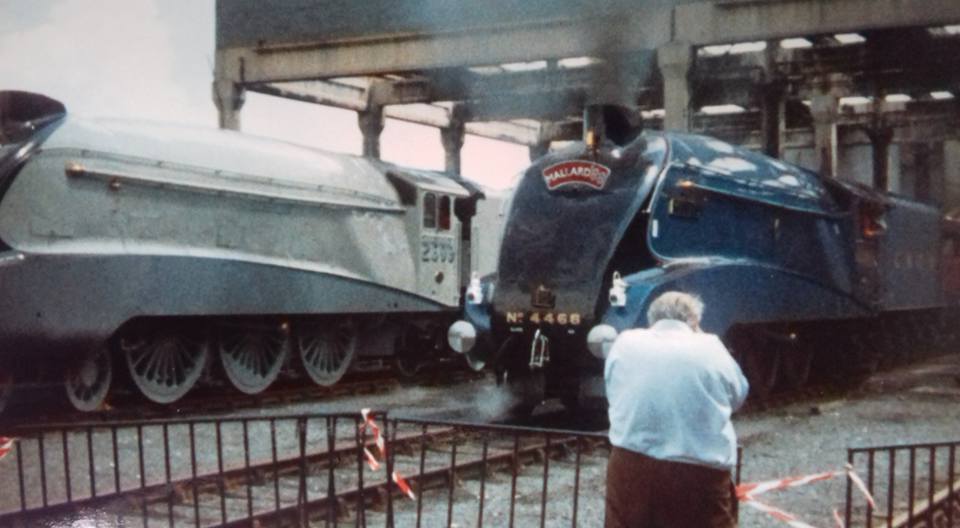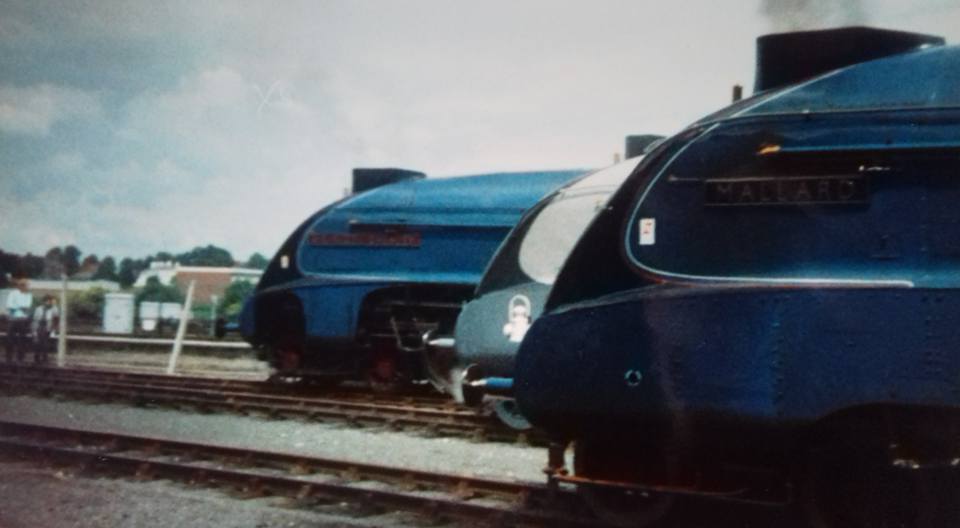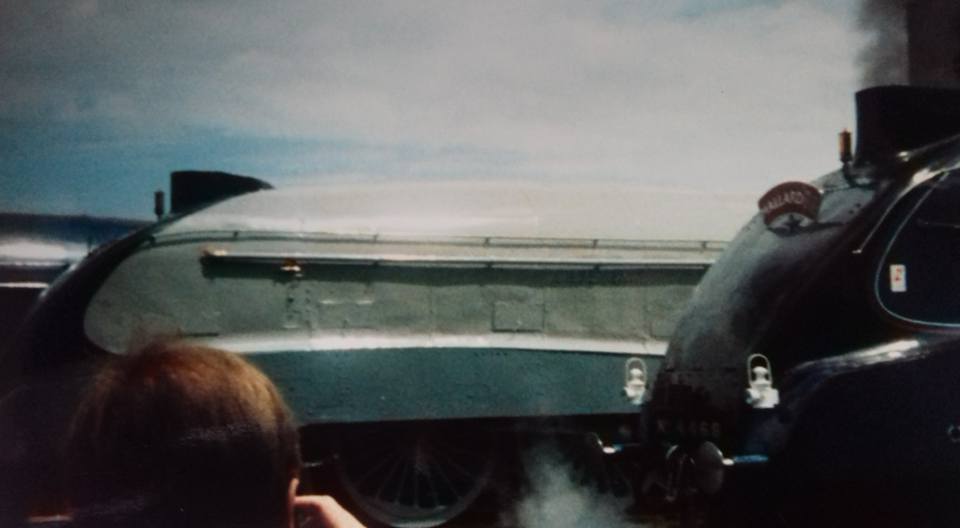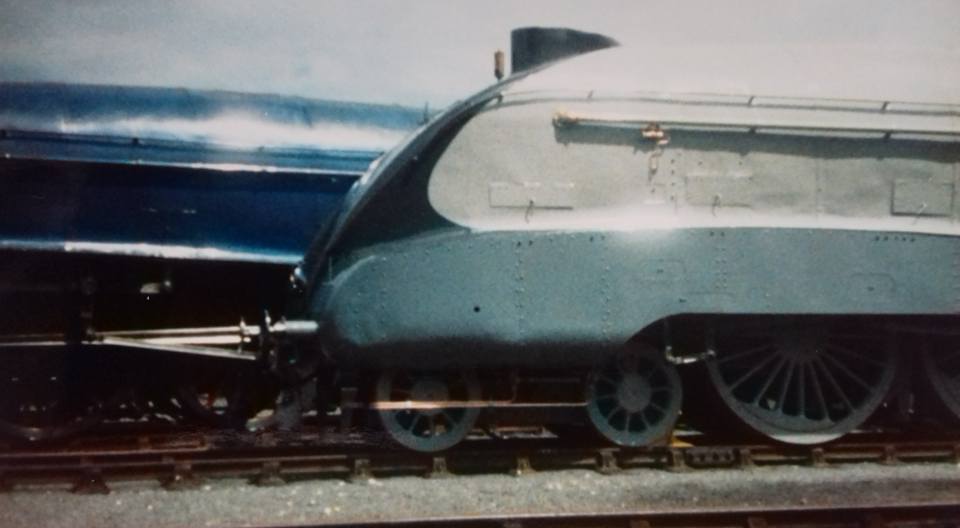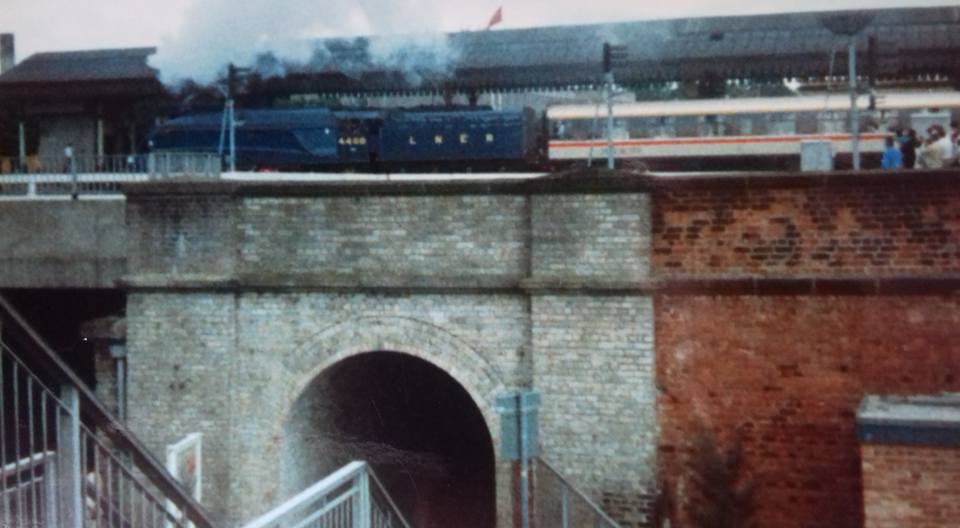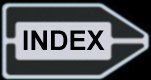 Last updated 09/01/2018.