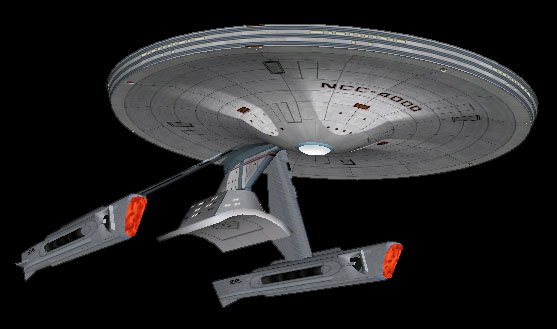 Ragnok class.
Length, draught, beam:
Primary hull length: 128 metres
Primary hull draught: 32.5 metres
Primary hull beam: 127.1 metres
(same as Achernar class)

Blueprints of comparable technology.


Nacelle length: 164.3 metres
Nacelle draught: 19.6 metres
Nacelle beam: 13.5 metres
(LN-60 Achates same as Constitution II)

Crew: 150 (21 officers and 129 enlisted crew)






Computers: "Fasfax" Duotronic II, Ferranti-Mnemonics, Reading, Berkshire.
Propulsion: warp: Dennison/Westinghouse, San Francisco.
Impulse: Scarbak Propulsion Systems, Cairo.
"Asaks" Chemical reaction control system, Orage Ijek, Aksajak, Andoria.